The 2020 AI4SDGs Research Program now opened for public application for projects
United Nations Sustainable Development Goals (SDG) are officially adopted by the United Nations in 2015, aiming to solve development issues in society, economy and environment dimensions in an integrated way from 2015 to 2030, and turn to the road of sustainable development. The SDGs call for action by "all countries - poor, rich and middle-income - to promote prosperity while protecting the planet." The SDGs specify that countries shall consistently commit to eradicating poverty, pursuing good health and well-being, ensuring quality education, achieving gender equality, ensuring clean drinking water and sanitation facilities, ensuring access to affordable and clean energy, fostering innovation and building infrastructure, reducing inequalities, developing sustainable cities and communities, combating climate change and protecting the environment, etc.
Artificial Intelligence is a disruptive technology that changes society as well as an enabling technology that drives social progress. The realization of global sustainable development goals should be supported by AI, which is one of the core topics of the Digital Cooperation Roadmap released recently by the Secretary General of the United Nations.
With this background, The Artificial Intelligence for Sustainable Development Goals (AI4SDGs) Think Tank launch the AI4SDGs Research Program globally today, with financial supports from AI companies and institutions. Special Thanks go to Baidu, Xiaomi, Megvii, Didi, Yitu, Yidu Cloud for their financial support. For the AI4SDGs Research Program, All the research reports will be freely open for public, and all the AI systems as the output of the projects will be opensource on the AI4SDGs Think Tank and other open source platforms (e.g. Github).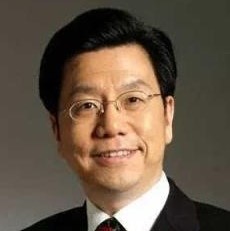 Kaifu Lee (CEO, Sinovation Ventures)
"Congratulations to the establishment of AI4SDG Think Tank and AI4SDG Research Program. I think it is a meaningful plan because I have deep faith in Tech for Social Good. While the technology itself is neutral, I believe in the goodness of humanity. Significant technology advancements in the past, such as electricity, steam engine, Internet, or mobile phone, computer, have eventually brought more positive effects and progresses to human society which far outweighs their negative impact. In recent years AI has been developing very quickly, and we can say that AI is an invention which is as important as the next electricity or next Internet in the fourth industrial revolution. I believe that AI will have far more positive opportunities and powers. So in terms of SDG, whether it is clean energy, climate change or increasing shared resources, and more, I believe there will be more applications of AI. So I think that today's think tank will make more positive impressions, so that people would understand that AI would bring the world more positive impressions and impacts."
The relevant requirements for the project applications of AI4SDGs Research Program are as follows:
1. Download the application forms.
2. We accept project applications from all countries. The project applicant can be the scientific research teams from research institutions, or AI related enterprises. It can be applied by multiple organizations or by one.
3. The funding for research report projects is 200,000 RMB for each project, and that for systems research projects is 500,000 RMB for each project.
4. The project undertaking teams need to submit the quarterly progress report at the end of each quarter and hold an online progress seminar once a quarter in the project implementation cycle.
5. The output of the project research results and research reports will be published through the AI4SDGs Think Tank platform (http://www.ai-for-sdgs.academy/ ). The final program and system of open-source system projects need to be fully open to the public. In the AI4SDGs Think Tank platform and open source platforms such as Github, the open-source platform description document should be written according to the project requirements.
6. The project implementation period is from January 1, 2021, to December 31, 2021.
7. Deadline for project application: September 15, 2020.
8. Please fill in the project application forms and send the electronic version and scanned copy to research-program@ai-for-sdgs.academy.